Naatak Auditions 2019
---
Audition dates: June 29, 30 | Show dates: Sep 13 – Oct 6
Gandhi
written and directed by Sujit Saraf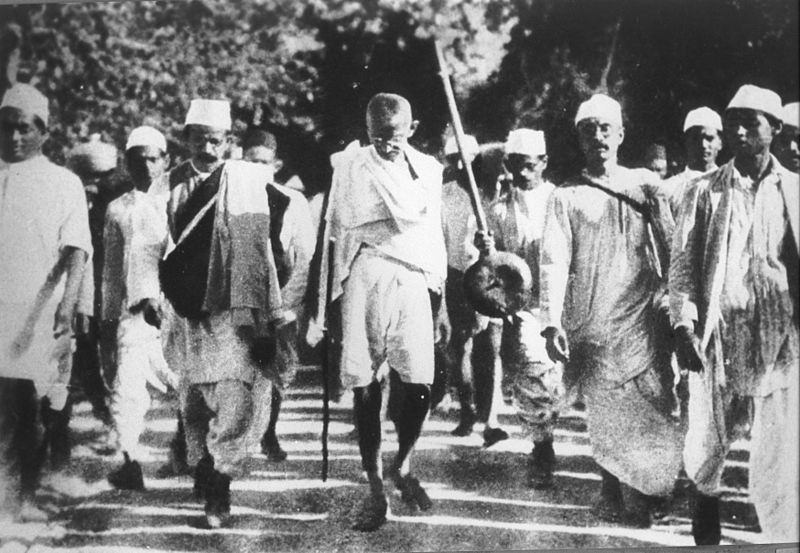 in Hindi, English and Gujarati, with supertitles in English
Oct 2, 2019 is Gandhi's 150th birth anniversary. Naatak's annual musical tries to capture the tenor of Gandhi's life, and perhaps its meaning, from his "experiments with truth" in London to the campaigns in South Africa, to the civil disobedience movement he led against the British in India. Spanning 60 years, and with an ensemble cast representing Indians, South Africans and the English, GANDHI is a grand production presented with live music and dance, featuring tunes familiar from Gandhi's life and the Indian independence movement – वैष्णव जन, रघुपति राघव राजा राम, वन्दे मातरम्, ऐकला चौलो रे – as well as original music and choreography.
---
Audition Venue
Naatak House, 2110D Walsh Avenue, Santa Clara
---
Audition for Dancers, June 29, 10 AM
12 classically trained dancers
Mention the dance style you have been trained in. You will receive a confirmation email. Come punctually at 10 AM.
You will learn and practise a dance piece for 30 minutes. Then, you will be asked to perform it in small groups, and dancers will be chosen for the play.
We expect the audition to end by 12 noon.
---
Audition for Actors, June 30
9 AM – 3 PM (exact time slots will be sent to those who RSVP)
We are looking for good diction, a clear voice and stage presence.
Roles for Indians require fluency in English and one other language – Hindi, Gujarati, Tamil or Bengali.
Roles for Caucasians require fluency in English. Familiarity with French or German is a plus.
Name:
email:
gender:
age:
I am fluent in (languages):
Do you fit any of the KEY ROLES described below?
You will receive a confirmation and a firm time slot for June 30.
How to prepare for the audition:
Prepare two 60-second performances, one in English and one in the other language you are fluent in – Hindi, Gujarati, Tamil or Bengali. The performances should involve some movement, and be sufficiently rich that we can judge your stage presence as well as your fluency in BOTH languages. The two performances need not flow together – it is OK if they are completely disconnected 60-second pieces.
Come exactly on time, register (with a person in a Naatak T-shirt), and perform when called.
---
ROLES
25 South Asians
17 males (ages 8-75), 8 females (ages 17-75)
A few key roles:
Males (8-15), fluent in Gujarati, to play Gandhi's sons.
Male (19), fluent in English and Gujarati, to play the young Gandhi
Males (25-78), fluent in English and Gujarati, to play Gandhi, Gujarati merchants in South Africa, Patel, Mahadev Desai and others.
Males (25-78), fluent in English and Hindi, to play Indian politicians.
Males (25-78), fluent in English and Tamil, to play Indian politicians.
Females (25-75), fluent in Gujarati and English, to play Kasturba, Anasuya Sarabhai, and others at various stages in life.
Females (25-75), fluent in English and Hindi, to play Indian politicians.
Male (50-75), fluent in Bengali and English, with a sense of music, to play Tagore.
(there are many other roles)
10 Caucasians
7 males (ages 30-60), 3 females (ages 25-50)
A few key roles:
Male:
Henry Polak
Herman Kallenbach
General Jan Smuts
Winston Churchill
5 Viceroys of India (1900-1945)
Louis Mountbatten
King George V of England
British and American journalists
Female:
Annie Besant
Madeleine Slade
Muriel Lester
Edwina Mountbatten
British and American journalists