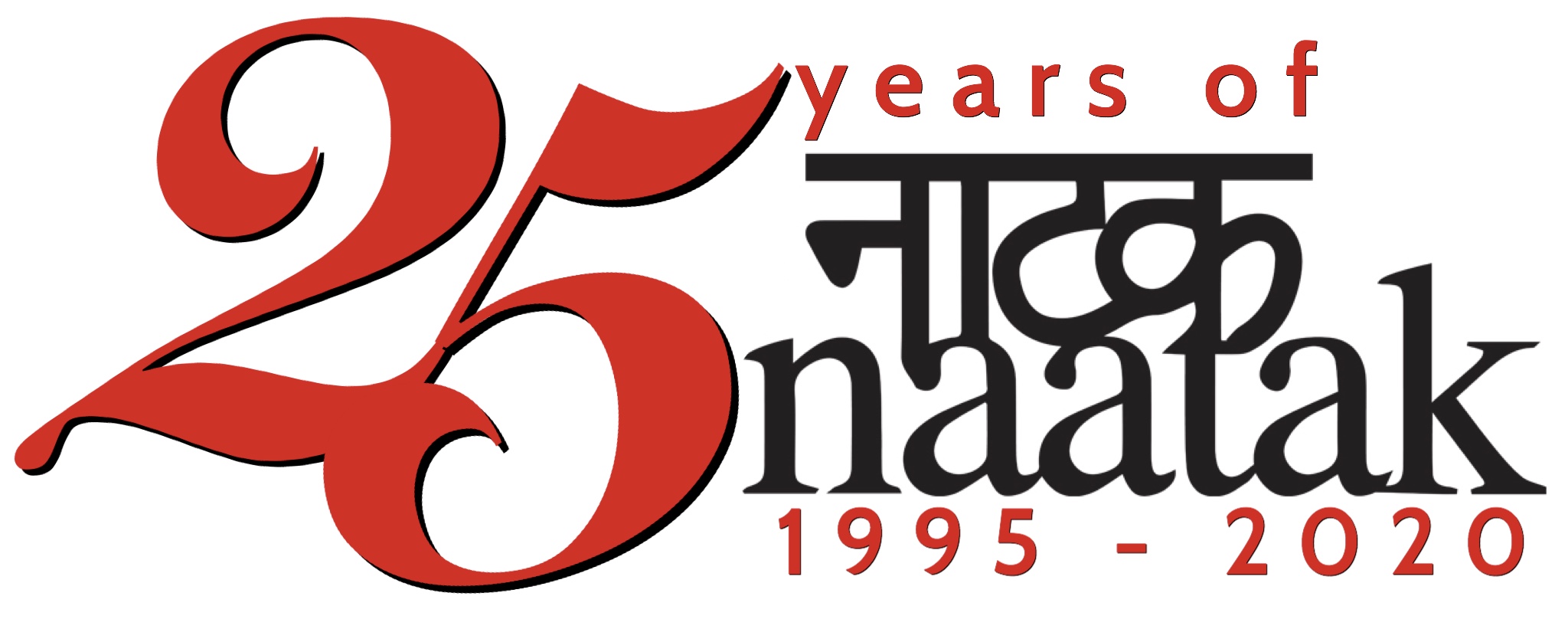 AUDITION CALL
for the inaugural play of Naatak's Silver Jubilee Season
RUMORS
A farce by Neil Simon | Directed by Harish Agastya
A play in English (with a sprinkling of Hindi)
---
About the Play
RUMORS is considered the funniest farce written by the legendary Neil Simon. A celebrity couple have invited four of their favorite couples over on the occasion of their 10th wedding anniversary but as the guests stream in one by one, they discover that the husband has shot himself through the ear in an apparent suicide attempt, the wife is missing, and the servants have left without preparing dinner. In an attempt to protect the hosts from the impending rumor mills and its calamitous consequences, the friends attempt to cover up the whole episode – from the outside world and from each other – setting off a spiraling web of secrets, lies and misunderstandings and a crazy night of classic slamming-door farcical hilarity.
Rumors will be Naatak's first production in its grand 25th "silver jubilee" season.
"Not only side splitting, but front and back splitting." – NBC TV
"Light, frothy and fun." – New York Post
"Neil Simon makes people laugh-a lot!" – USA Today
Audition Date and Venue
Sunday, December 8th from 10am (We will email you an exact slot)
Naatak House, 2110 A Walsh Ave, Santa Clara CA 95051
Show Dates
Feb 21-23, Feb 28-Mar 1 (7 shows) at the Cubberley Theater in Palo Alto
Roles Available
Group 1: Four males, Indian, ages 40-55
Group 2: Three females, Indian, ages 35-45
Group 3: One female, Indian, age 28-35
Group 4: One male, Caucasian or African-American, ages 50-60
Group 5: One male or female, Caucasian or African-American, ages 30-40
What are we looking for?
Fluent in English and comfortable in Hindi, stage presence, voice projection, and comic timing including physical comedy. Available for rehearsals and able to work well with others in an ensemble cast.
Audition Format
1. RSVP by filling out this audition rsvp form. Include a headshot if you have not performed with Naatak before.
2. Come prepared at your given audition time slot with a 2 min monologue in Hinglish (mostly English with some Hindi). You can pick any monologue you want from existing plays or films or you can write your own.
3.Try to demonstrate the following in your audition – clean diction in English and to some extent Hindi, comfort with stage movement (don't do your monologue sitting), voice projection (don't speak too softly), and comfort with physical comedy.
4.If you are shortlisted, you will be given sides from the play to memorize and enact in a callback round around 12:30pm/1pm.
Rehearsal Schedule
December 10 through February 17, 4 times a week – Tuesday evening, Wednesday evening, and Saturday and Sunday mornings – at NAATAK HOUSE in Santa Clara. There will be no rehearsals in the holiday period between Dec 23 and Jan 7. If you have some travel/out dates during the rehearsal period, we will do our best to accommodate a few absences (let us know your out dates on the form itself), but please expect to be available for all rehearsals where your presence is expected.
Backstage
We also need creative people to join us in our sets, props, costumes, makeup and marketing teams for this play. You can be part of our backstage team while holding a spot on the cast, or choose to be added to this team, in case you do not make it through the auditions. If interested, please indicate that on the form.