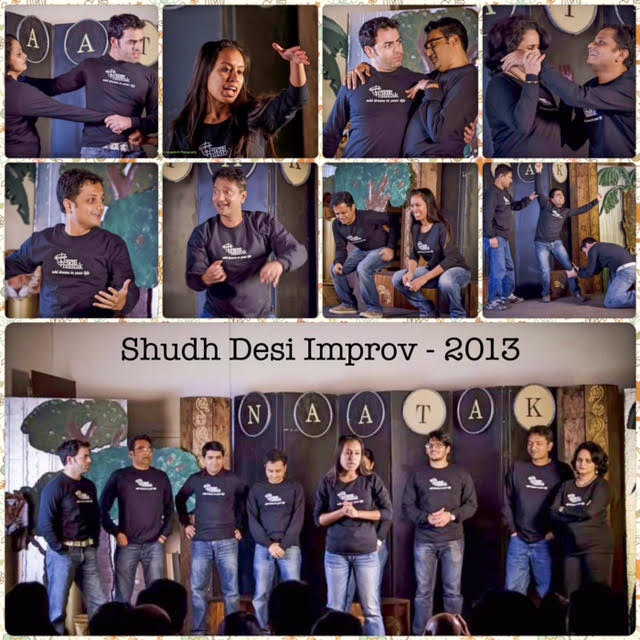 Join the All New
Naatak Improv Club
Improv Comedy in Hinglish
Audition Date: June 17, 2017, 1 to 4 pm
Audition Venue: Naatak House, 2110D Walsh Avenue, Santa Clara, CA
---
About the Naatak Improv Club
The Naatak Improv Club will meet twice a week, June 17 – July 24, under the direction of Neha Goyal and Abhay Paranjape. Improv is an excellent tool to help participants improve verbal expression, enhance listening skills, build body awareness and boost self-confidence. The Improv Club will focus on improv exercises and games, using techniques such as miming and "yes and". The language of communication will be Hinglish (Hindi, English and occasionally gibberish). Seats are limited, which is why an audition is necessary.
---
Shows
After July 24, the Naatak Improv Club will stage a number of improvisational comedy shows throughout the year. These are live performances with no scripted content, where scenes are built on the spot in front of the audience. Here are some examples of shows:


"Yes And" exercise



Whose line is it anyway



Four square game


---
Audition Format
Part 1: Warm up exercises: loosen up and have fun!
Part 2: 1-minute extempore: a random topic will be given to you – you need to speak for a minute, uninterrupted.
Part 3: Scene building: Come prepared with a character (e.g. janitor, astronaut, Trump). You will be paired with another participant and given a topic to start the scene. You will be judged on how you build the scene with your team member while in character.
---
Comments
comments