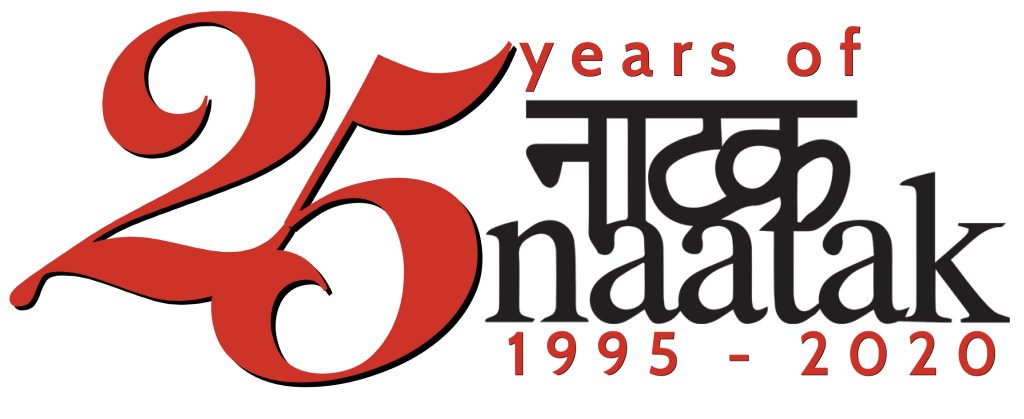 Audition for Dancers
Buddha
written and directed by Sujit Saraf, produced by Soumya Agastya
(in Hindi)
Naatak's annual musical is set in the sixth century BCE and written entirely in rhyme. The play follows the life of Siddharth as he leaves his father's palace, travels to Rajgir, attains enlightenment in Gaya to become Gautam Buddha, preaches his first sermon near Varanasi, criss-crosses the kingdoms of Magadh and Kaushal to persuade the world, and alters the course of human history. The play will feature an ensemble cast, live music and dance.
---
YOU MUST SHOW YOUR VACCINATION CARD (hard/soft copy) to enter the audition.
---
We are looking for 12 classically trained dancers, female or male, with grace, rhythm and energy, and the enthusiasm to rehearse hard for a slick, professional production. Training in Bharatanatyam or Kuchipudi is required.
---
Audition details:
Saturday, June 26, 1 PM at NAATAK HOUSE, 2110A Walsh Avenue, Santa Clara
RSVP by filling out this rsvp form
---
Instructions
1. Two days before the audition, you will receive a confirmation.
2. At 1 PM (sharp), you will be trained for 15 minutes in a short dance piece – we will provide music and choreography. Then, you will be asked to perform..
3. At 3 PM, we will announce our selections.
---
Note: if you prefer to act in the play, go to the actor audition page
Rehearsals
Starting the end of June – usually on weekends and one weekday, to the end of August, with a few short breaks in between.
---