Naatak Auditions
---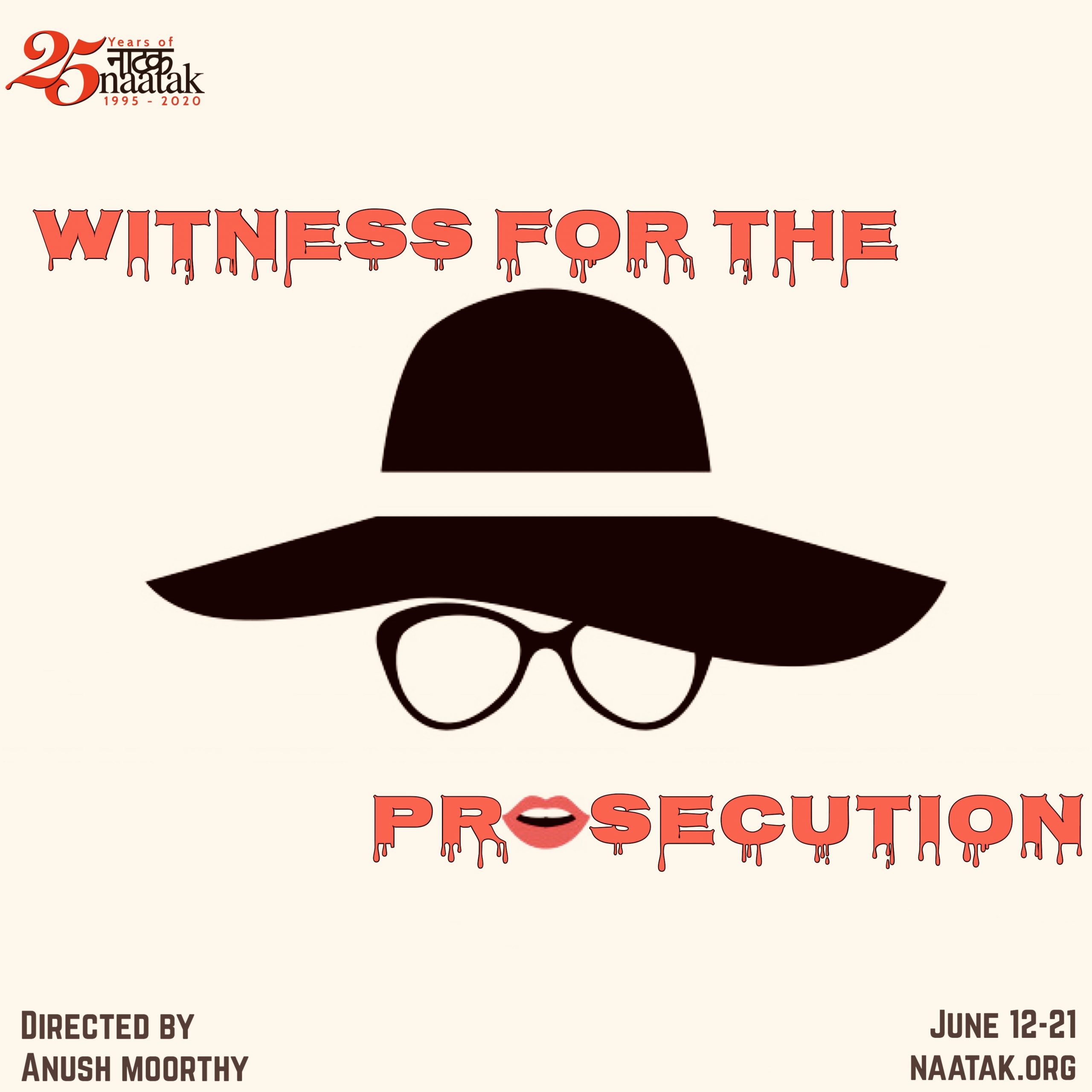 Audition Details
Because of the shelter-in-place guidelines currently in place throughout Santa Clara county, our in-person audition has been replaced by Skype meetings. We are reaching out to artists as and when convenient.
Show dates:
June 12-June 21 at Cubberley Theater, Palo Alto
Agatha Christie's
Witness For The Prosecution
presented in Hindi directed by Anush Moorthy

---

About the play
When a man is accused of murder, his wife becomes the star witness for the prosecution, leading to a trial as strange as the truth behind the crime. Witness For The Prosecution is one of Agatha Christie's most celebrated works. It began as a short story that was turned into a stage play performed all over the world. The first film based on the play, starring Tyrone Power and Marlene Dietrich, was made in 1957.