Buy Tickets
---
Feb 21 – Mar 1 | Palo Alto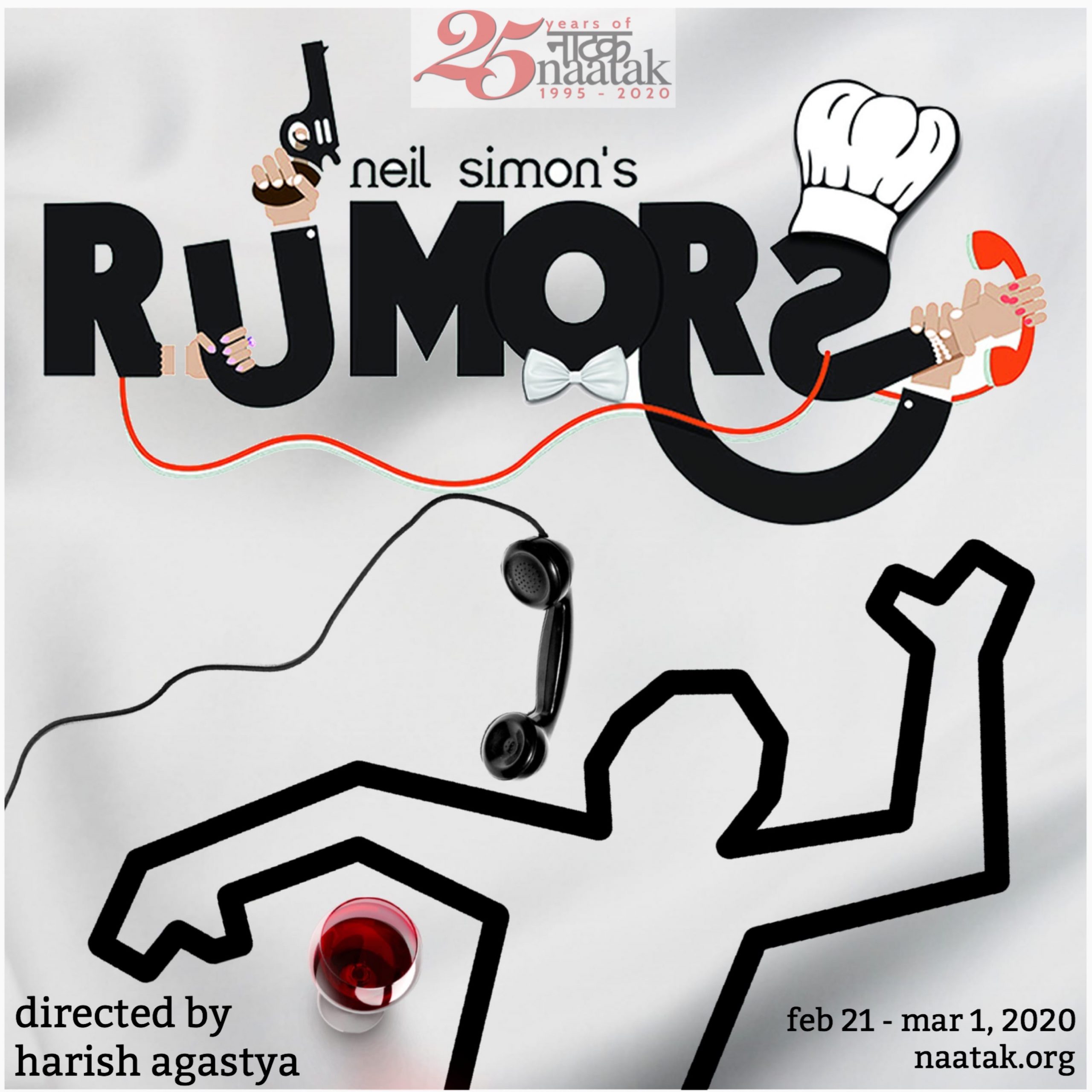 RUMORS is considered the funniest farce written by Neil Simon. A celebrity couple have invited their friends to celebrate their 10th wedding anniversary, but as guests arrive they discover that the husband has shot himself through the ear, the wife is missing, and the servants have left without preparing dinner. To protect the hosts from rumor mills, the friends attempt to cover up the whole episode – from the outside world and from each other – setting off a spiraling web of secrets, lies and misunderstandings, and a crazy night of classic slamming-door farcical hilarity.
Children under 7 will not be admitted.
More Information & Tickets for Rumors: http://www.naatak.org/rumors
---
Season Pass Tickets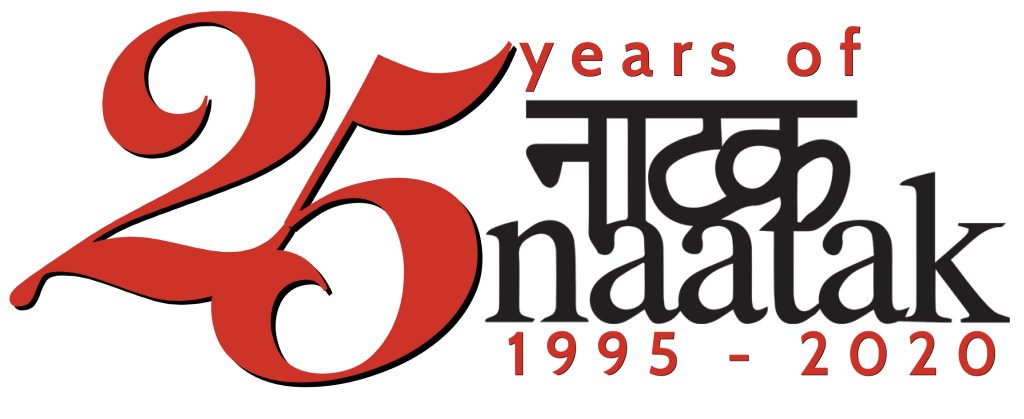 Celebrate our Silver Jubilee with us!
Buy a SEASON PASS and watch all 6 plays in 2020 at a steep discount
Comedies, courtroom dramas, experimental plays and intimate theater, topped by a grand musical based on the life of Gautam Buddha.
---