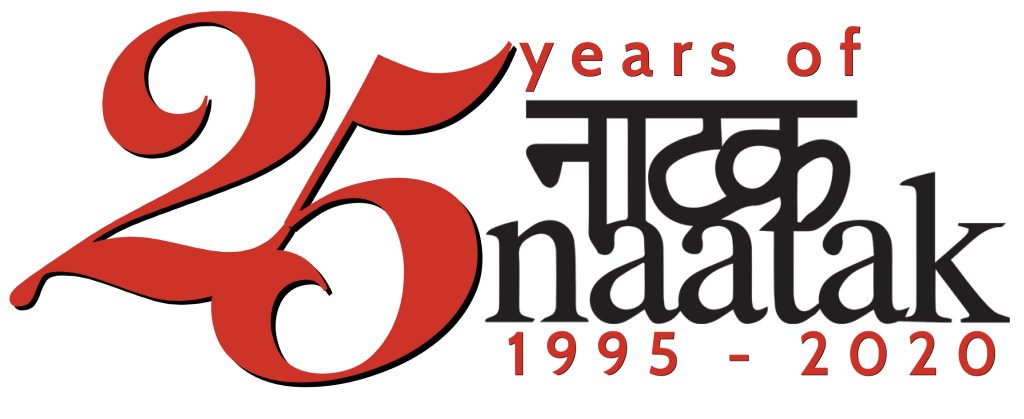 Saturday Naatak Live
plays in the pandemic age, live-streamed
---
8 pm, Saturday, December 12 and 19
Flowers In The Desert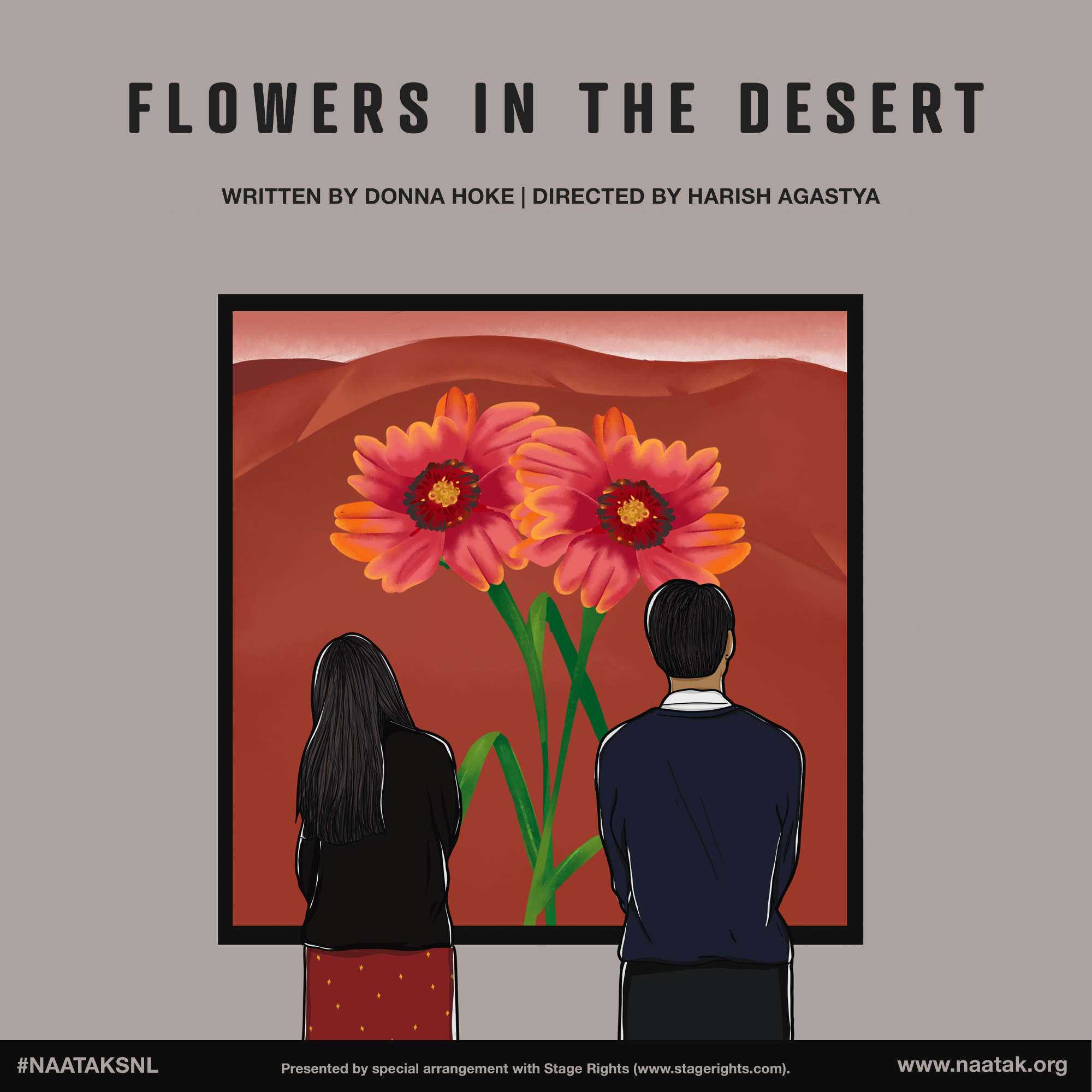 by Donna Hoke, directed by Harish Agastya
language: English
Two years after his affair rocks their marriage, Preeti calls on Jai with a proposal and an agenda. The play takes us through eight dates in their lives as they attempt to re-ignite the spark in their failed romance.
cast: Devika Ashok, Anush Moorthy
producer: Poulomi Sarkar
camera: Poulomi Sarkar
sound: Saurabh Jain & Poulomi Sarkar
props: Saurabh Jain
sets: Anush Moorthy & Krishna Moorthy
costumes: Avnika Agarwal
poster: Soumi Sarkar
duration: 70 minutes
Presented by special arrangement with Stage Rights (www.stagerights.com). The videotaping or other video or audio recording of this production is strictly prohibited.
About the playwright
Resident playwright at Road Less Traveled Productions, Donna Hoke's work has so far been seen in 46 states and on five continents. Plays include The Couple Next Door (Princess Grace finalist), Safe (winner of the Todd McNerney, Naatak, and Great Gay Play and Musical Contests), Brilliant Works Of Art (2016 Kilroys List), Elevator Girl (2017 O'Neill finalist), and Teach (2018 O'Neill semi-finalist); she has also been nominated for both the Primus and Blackburn Prizes.
There will be a talkback with the playwright after the show on Dec 19.
---
Upcoming Plays
---
Question 1: How do I watch a play?
After you buy a ticket, you will receive a link with a WATCH button. The play will be performed live, and you can interact with the cast and crew after the play.