Mela: Dark Tales of Desire
A Collection of Four Short Plays in Hindi & English
Written by Saadat Hasan Manto, Ismat Chugtai, Anush Moorthy and Vikram Ramnarayanan
Directed by Sareeka Malhotra, Anush Moorthy and Vikram Ramnarayanan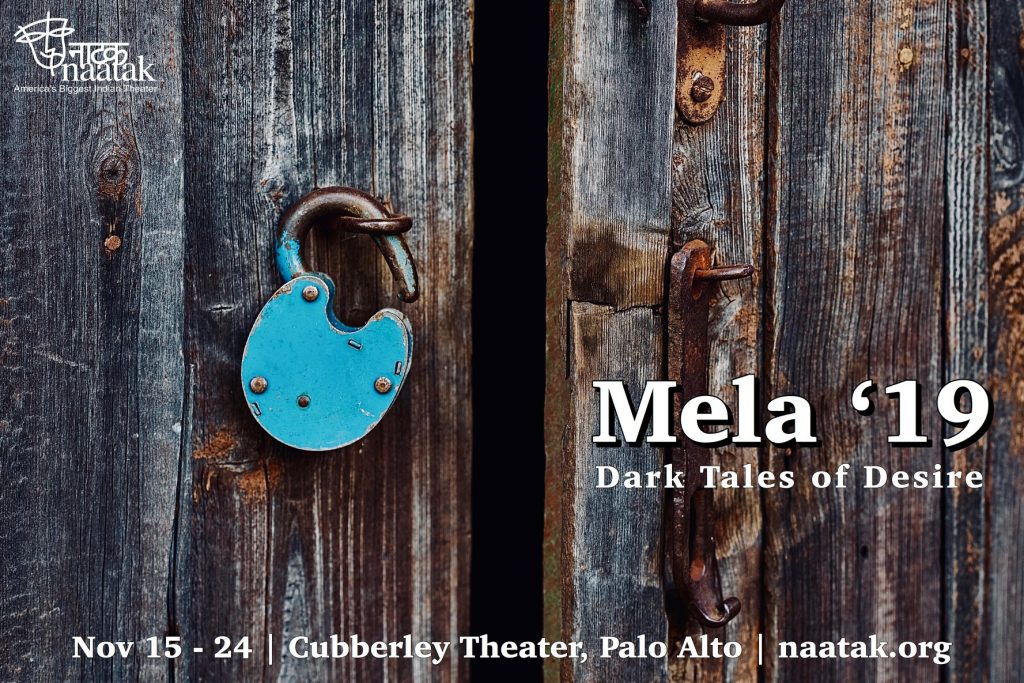 TICKETS
---
ABOUT
Lihaaf (Hindi/Urdu)
Directed by: Sareeka Malhotra
An adaptation of Ismat Chugtai's short story, Lihaaf deals with the complex emotions of a neglected wife and her insulated and suffocating life in a feudal society, as viewed through the eyes of a young, innocent girl.
Shmashaan (Hindi)
Directed by: Anush Moorthy
Set in the cremation ghats of Benaras, this short play asks the question: to what limits does a man stoop when faced with trying circumstances?
Khol Do (Hindi/Urdu)
Directed by: Anush Moorthy
An adaptation of Saadat Hasan Manto's short story, Khol Do offers a peek into the insanity of the India-Pakistan partition.
The Confession (English)
Directed by: Vikram Ramanarayanan
Inspired by real-life events in 2018, The Confession examines the boundaries of forbidden consensual and non-consensual desire, set against the backdrop of the Syro-Malabar Church in Southern India.
Run Time: 100 minutes
CHILDREN UNDER 17 WILL NOT BE ADMITTED
---
VENUE
Cubberley Theater,
4000 Middlefield Road, Palo Alto, CA 94303

---
SEATING
This is the seating chart for Cubberley Theater.
Seats will be assigned at the door (for each category, VVIP, VIP and General) in order of arrival.