Naatak Presents its 58th Production – Our Largest Yet!
Saadat Hasan Manto's
Toba Tek Singh
A Grand Musical in Hindi (with English Supertitles)
Show Dates: July 9 – 29, 2017
Show Venue: Woodside High School Performing Arts Center, Woodside (near Palo Alto), CA
Adapted for the stage and Directed by Sujit Saraf
Producer: Soumya Agastya
Choreographers: Shaira Bhan & Snigdha Singh, Dance Identity
---
About the Play
It is 1948. The governments of India and Pakistan decide that, as has happened with the rest of their population, lunatics in their mental asylums must be exchanged. Muslim lunatics in India are to be sent to Pakistan, while Hindu and Sikh lunatics in Pakistan will be sent to India. In an asylum in Lahore, a Sikh lunatic whom everyone calls Toba Tek Singh refuses to go. Based on Saadat Hasan Manto's celebrated short story, TOBA TEK SINGH is a grand musical – performed with live music and dance, fascinating sets and costumes – that observes the madness of Partition through the eyes of a madman, and lays bare its agony through humor, tragedy, and the silly antics of lunatics. TOBA TEK SINGH is the second of four productions in Naatak's 2017 Season.
This will be the largest production in Naatak's 22-year history. There will be as many as 50 people on stage performing 9 shows at Woodside High School.
Language: Hindi with supertitles in English
Run-Time: 100 minutes
Children under 7 will not be admitted
---
Videos
---
SHOWTIMES
SUN Jul 09, 4 pm
FRI Jul 14, 8 pm
SAT Jul 15, 6 pm
SUN Jul 16, 4 pm
FRI Jul 21, 8 pm
SAT Jul 22, 6 pm
SUN Jul 23, 4 pm
FRI Jul 28, 8 pm
SAT Jul 29, 4 pm

TICKETS
Individual Tickets
Super Saver: $20
General: $25
VIP: $35
VVIP: $45
Bulk Tickets (for 4+ tickets)
General Bulk: $23
VIP Bulk: $33
**Deep discounts available for 10 or more tickets. Please call 408.499.5692 or email tickets@naatak.org

---
Tickets
Please see the seating chart below
Brown Paper Tickets Ticket Widget Loading…
Click Here to visit the Brown Paper Tickets event page.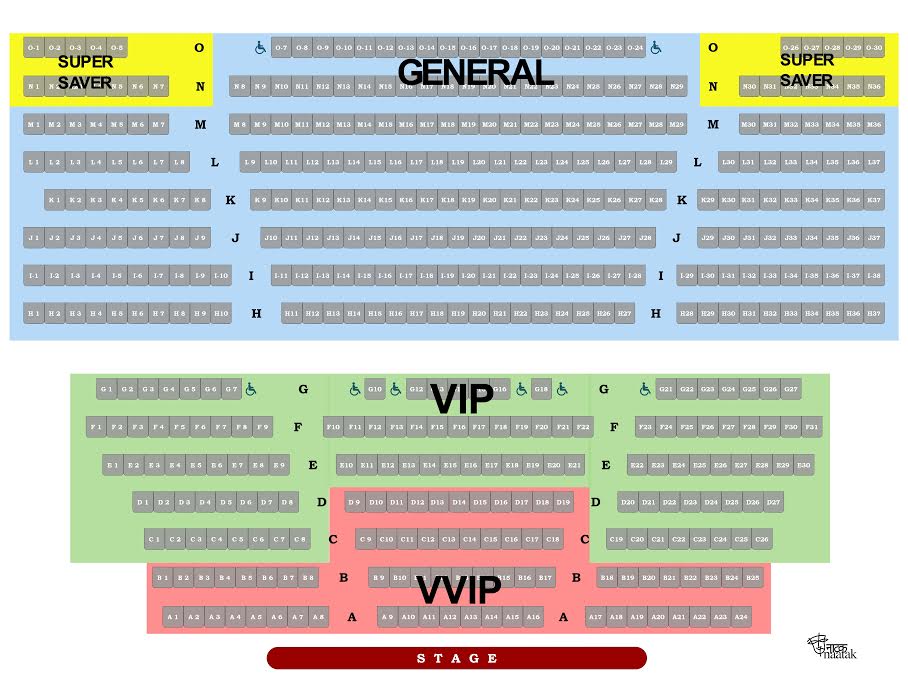 ---
Comments
comments