Reimagining a classic by Girish Karnad
July 15, 2022 Harish Agastya / Hayavadan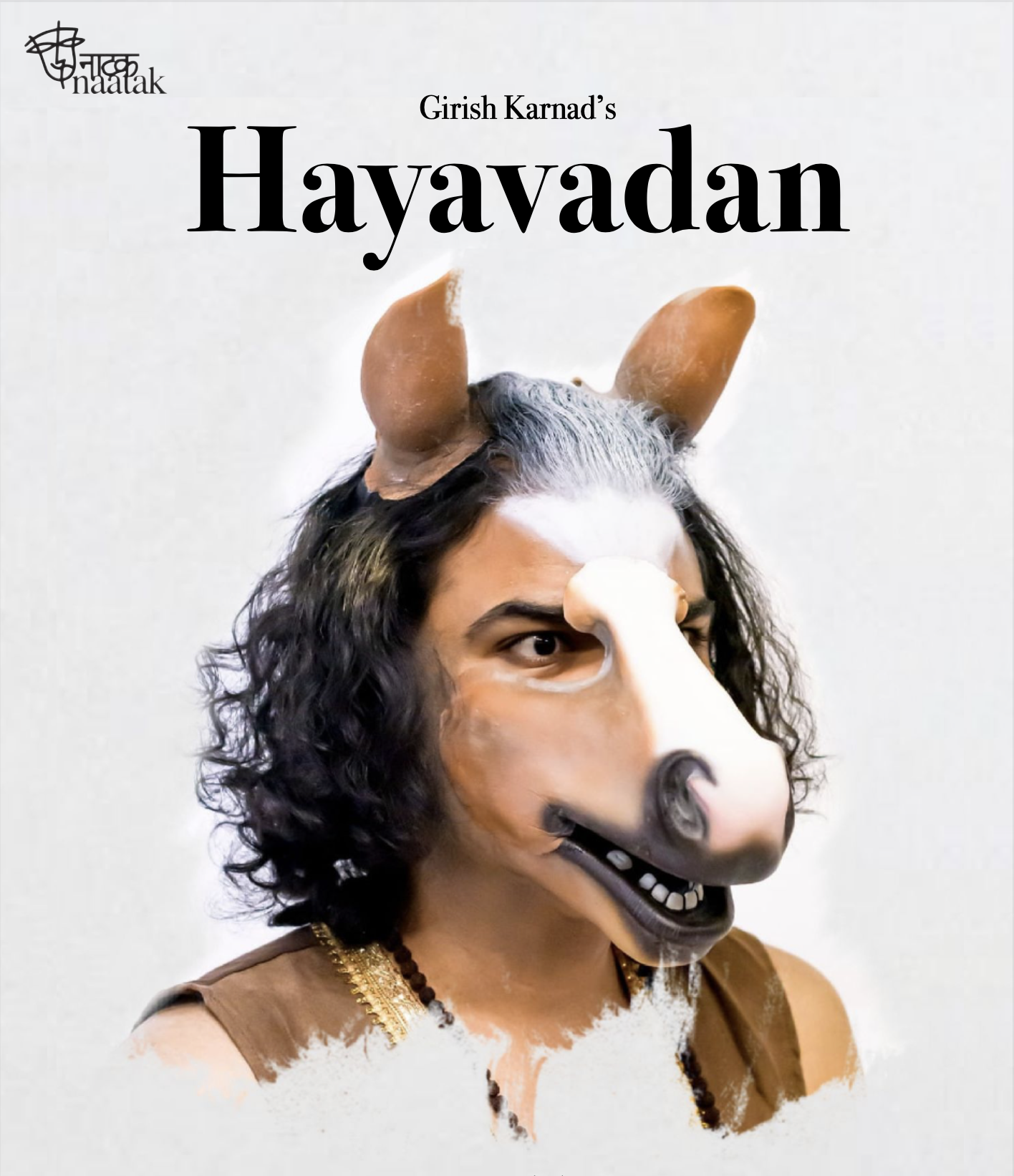 Hayavadan is perhaps Girish Karnad's best known and most-performed play along with Tughlaq, which Naatak has staged back in 2010. I directed a staged reading of the play back in 2015 and the warm response for the raw script reading opened my eyes to the possibilities of staging the play as a full scale theater production. The story is intricately layered with a host of colorful characters – a half-man-half-horse, a temperamental goddess, a pair of foul-mouthed dolls and a love triangle involving a fair maiden and two suicidal men. It has drama, humor, romance, jealousy, violence. The language of the play is beautiful and poetic and the script has plenty of scope for
original music and dance.
Hayavadan is typically performed in minimalistic fashion in theaters across India. The 2 men who heads get swapped exchange "masks" or dupattas to denote their altered selves. Music is often skipped in many renditions of the story. That it still works effectively devoid of these accompaniments is a testament to Karnad's story-telling. But I'd done the minimalistic version already. The presentation that audiences will see in this version of Hayavadan is a more immersive version of the classic story – with "fantastic" makeup, costumes, sets, props and lighting, and original songs, composition and dance choreography designed by our very talented team here at Naatak.
At the end of the day, even when strewn of all these layers, the play's core essence shines through. Hayavadan is about Padmini's conflict. It is about Hayavadan's conflict. It's the same conflict we all face in our lives as well – the feeling of having something and yearning for something else, of feeling inadequate in your current existence and chasing a utopian dream of completeness.
Borrowing from one of the songs in our play:
मृगतृष्णा सा खेल रचाया
जिसनेयह संसार बनाया
लिपटी हर वस्तुसेमाया
संतुष्टि एक चंचल छाया
Harish Agastya
DIRECTOR.
Comments
comments