MELA – A theater production that celebrates India's diversity
November 13, 2015 Bengali / Marathi / Mela / Punjabi / Sujit Saraf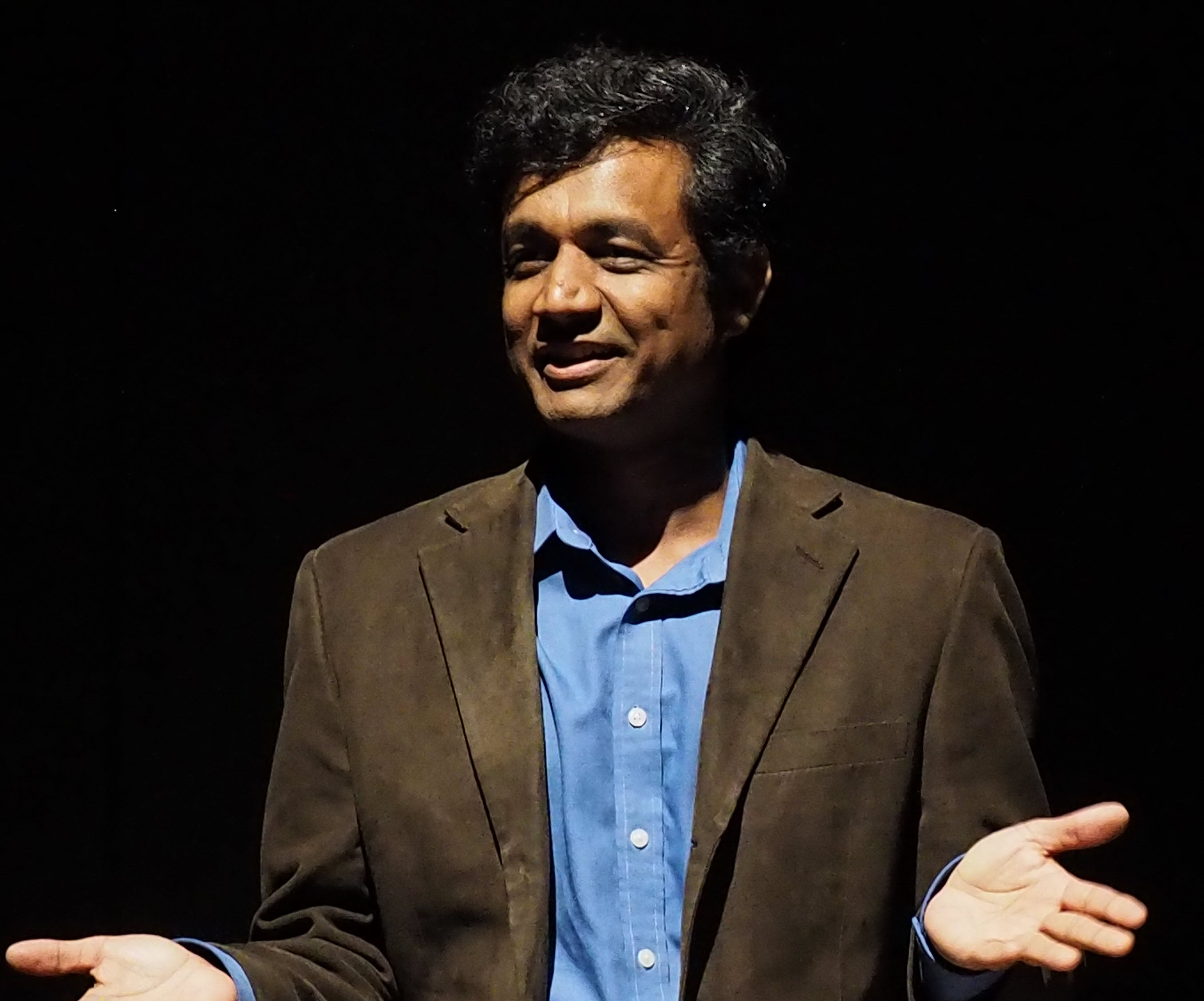 By Sujit Saraf
Over 20 years, Naatak has staged 50 productions – most of them, full-length plays performed in Hindi and English. There is much charm in a full-length play: the plot can be complex, the characters fleshed out, the resolution nuanced. However, a full-length play imposes some restrictions on a theater company: we can only stage one play at a time, in one language at a time, with a cast and crew that can be no larger than that required to stage that one play.
Naatak has grown. It is now the biggest Indian theater company in America. It has a deep pool of talented artists who aspire to act, direct, design plays, build beautiful sets, arrange stage lighting, and so on. The people in Naatak speak a dozen languages, come from dozens of states in India and represent a wide variety of cultures. They are Indian, yes, but they are also Bengali, Punjabi, Marathi, Tamil, Telugu… Why should they not do plays in their own languages?
So, for our 51st production, we searched far and wide and found the best short plays from all over the world. Some were in Indian languages (Marathi, Bengali), the others we adapted into Tamil, Punjabi, Hindi, Telugu, Haryanvi, Gujarati and English. And we searched in our wide pool of talent for people who could stage these plays. We added English super-titles, as we do for all plays not in English, for those who do not speak those languages. And we achieved a theatrical version of national integration – we have a Hindi speaker producing a Telugu play (and picking up dozens of words in Telugu…), a Tamil actor playing an authentic Gujarati because he grew up in Gujarat, and countless crew members diligently putting together plays in languages they never noticed before, and now do.
The plays are simple, fast-paced and entertaining, sometimes not requiring any language at all. A dentist in thrall to N T Rama Rao finds his dental job going all wrong, a thief in a train is confronted with the man he stole from, a newly married couple bicker in a manner exasperating to them but hilarious to us, a couple carry out an elaborate sexual pantomime, three men starving in the middle of the ocean must decide who gets to eat whom … these plays are little gems, each better than the other. We will present them in quick succession, one after another, for a grand show that will last 3 hours. There will be an intermission during which you can get chai and samosas, the better to enjoy the second half!
We designed a unique show, in which 35 wooden blocks will be configured 9 times to stage 9 different plays with 9 sets. These plays span all genres – mystery, thriller, comedy, drama – and are joined together by the common thread of "quality" – they are all witty, intelligent, humorous, spell-binding and entertaining.
Comments
comments