Review of "Mela'16" by "For All Events"
This article was published on December 4, 2016 on For All Events
Mela'16 – Five one-act plays in Indian Languages
By Victor Cordell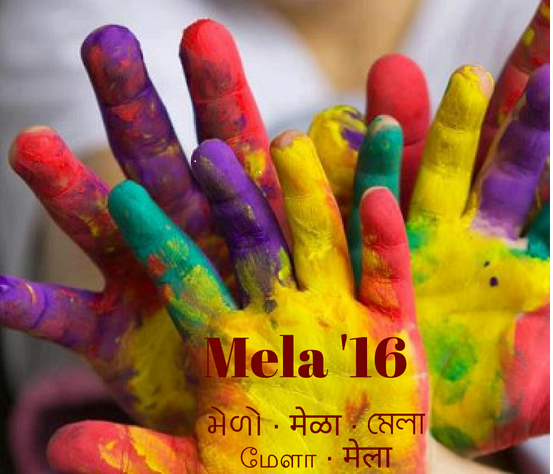 Let's say that you're a married man. You find poems which suggest that your wife is having an affair. When confronting her suspected paramour, he indicates at one time that the wife is not worthy of his interest, but at another time, he implies that she's a feminine exemplar. So if you're the husband, which statement raises your ire, and which pleases you? Such is the fun-filled situation in one of five interesting and diverse one-act plays offered in a single program.
This theatrical presentation comes from Naatak, the biggest Indian theater company in the United States. While it is a community theater that lacks the polish of professional houses, a dedicated group of volunteers create highly entertaining outcomes with production values that are better than should be expected. The company has sustained itself for 20 years and has given 55 plays. Witnessing such a program is a reminder of the great wealth of cultural opportunity that we have in the Bay Area.
Remarkably, the five plays in the Mela '16 program are performed in five different languages – that is, each is in a separate Indian dialect. This reflection of the huge diversity in India is a reminder of a tale occurring in an Indian train compartment. To initiate conversation, several Indian passengers in turn blurt out something in their own dialect that none of the others understands. It's only when a British passenger speaks in English that the Indians perk up, realizing that it is their shared language. So it is that in these plays, English supertitles make them intelligible to all.
The plays are as follows:
Immortal (in Bengali) – based on a short story by famed Indian film director Satyajit Ray – What happens when a professor dies and a protégé is tasked to go through the notes of the deceased and publish any findings in his name? This theme has recurred in movies such as 2005's Proof.
The Goat Slaughter Game (in Tamil) – based on a short story by Roald Dahl – What happens if the police eat the murder weapon?
Look How I Artfully Protected You (in Gujarati) – based on a play by George Bernard Shaw – see the first paragraph of this review.
Logging Out (in Marathi) – by Dharmakiri Sumant – investigates the contemporary world of relationships that are more virtual than real.
The Mud Wall (in Hindi) – by Narendra Kohli – a robber disrupts the lives of a family that's just moved into a new house.
Each play has merit. The acting varies from serviceable to exceptional, but it is not possible to identify the particularly deserving actors as, regrettably, the program does not link the players to their parts. Staging is limited but effective, and stage hands swarm like bees to relocate modular pieces between plays. Lighting and sound are thoughtful and work well within the limits of the systems.
Naatak is designed to serve an important ethnic community on the Peninsula, and its audience is overwhelmingly South Asian. But for others wishing to expand their cultural horizons, Naatak's offerings are a great way to learn while being entertained.
Mela '16, plays by five playwrights, is produced by Naatak and plays at the Cubberley Theater, 4000 Middlefield Road, Palo Alto, through December 4, 2016.
Comments
comments